First impressions do count, especially when it comes to business'. Your office visitors usually takes 7 seconds to form an opinion of your company. Hence, it becomes imperative to give out a positive first impression and send across the right message to your visitors, about your company, within the first few seconds of their arrival.
But how often have you personally experienced an exceptional impression when you checked-in to an office? Once, perhaps? Twice? Definitely not more than that. It is difficult to create an exceptional first impression for every visitor that walks in.
On the other hand, you do remember the times you felt neglected when there was no one at the front desk to greet you or when the receptionist was too busy on the phone. Creating a negative impression is easier and can leave behind a damaging effect on the company.
So how do you get the first impression right?
The answer lies in understanding that, in those first few seconds, you have to lay down the foundation of building a better relationship with your office visitors. Creating a great first impression should be treated as a stepping stone to the greater goal of building a relationship.
By building better relationships with your office visitors you are not only leaving behind a lasting impression but are also giving them value at a level they might never be expecting to reach. This leads to honesty and trust between two parties and eventually leads to better relationships. Let's first understand why building relationships are more important than creating a lasting first impression.
Why is building relationships with your office visitors important?
Far too often, I see organizations miss out on this important step because they have the short-term goal in mind. They believe in pleasing every customer that walking in that front door. I'm reminded of a disastrous real-life event that took place with one of our clients. It shows why having an honest friendly relationship with your visitors is much more important than just creating a great first impression. The client has been unnamed for privacy reasons.
This client had a very important, million-dollar customer who had never visited their office before. They'd always meet at their customer's headquarters because it was easier both for the client and the customer. One day the customer decided that they'd like to see where their millions of dollars were being spent and made an appointment to visit.
My client has two floors in their office. Their office is on the 2nd floor while the reception is on the 3rd floor. Upon arrival, the customer went directly to the floor my client was on, which was the 2nd floor. When they arrived, there was no receptionist.
They roamed the halls and cubicles but to no avail. None of the employees got up from their desk to ask or assist them, as it wasn't their job. Needless to say, this million-dollar customer wasn't very happy. They finally tracked down my client and complained to them about the poor first experience. However, since my client and their customer were already in good terms and had established a certain level of trust, this fateful tragedy was averted.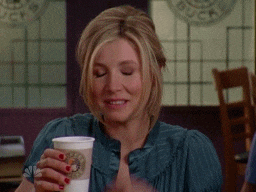 This careless step could've easily cost them their million dollar customer. This was just a small example of how relationships built overtime work and how it could help businesses counter the worsts of situations. So how do you do it?
How to build better relationships with your visitors?
Like I said earlier, creating a great first impression is the first step in building better relationships. But, it shouldn't stop there. You end up building better relationships with your company visitors when you give a great first impression EVERY-TIME they walk into your office. Let's look at a few ways you can achieve this.
Help them avoid the front desk traffic.
There would be days where your staff might feel overwhelmed by the amount of visitor inflow especially if you've hired a new receptionist.
What you forget to note is that maybe your visitors feel the same way. Because of a large crowd of visitors milling around your lobby, there's a high probability that your visitors might feel left out or unnoticed, which should be the last feeling one should get upon entering your office.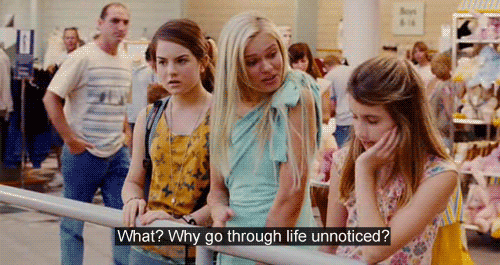 It is at moments like these where you get an opportunity to shine out by showing that you care about your visitors like no one else would. Imagine you being at a wedding and the bride and the groom welcoming you personally. This is the type of exceptional services you can give to your office visitors by implementing a simple solution.
Automate the manual tasks and enable your team to spend more time creating a personal guest experience.
When you realize that many of these manual tasks can be automated, your team will have more time to focus on strategic initiatives that actually impact your company. Having an interactive visitor registration software at your front desk will automate repetitive tasks such as signing in visitors, completing their paperwork and chasing down their hosts.
Not only will a Digital Visitor Management Software save you time, it will delight your visitors because the sign-in process is easy. Visitors appreciate the new digital experience since most people are used to signing in on a visitors book which is too outdated.
Make all the guests feel like VIPs even before they arrive.
When you have a small staff in charge of your front desk, it can be difficult to make each visitor feel special. So how can you give your visitors the red carpet welcome they deserve, even before they walk into your office reception area. Pre-registration enhances the VIP experience even before visitors walk through your doors.
Pre-registration makes arrival a breeze. It's a great way to showcase the extraneous effort you have taken for your visitors. Making small but powerful efforts like these help your visitors trust you more. When you're expecting a visitor and not only the VIP, you can make sure every guest feels like a VIP by having them pre-register with your organization. With the help of Schedule-A-Meet feature, you can send visitors all the information they need — like directions, meeting details, host information and more, directly to your host and your visitors.
This experience continues upon the visitor's arrival. Now, on the date of the meeting when the visitors come to check-in, all their data is pre-filled. The check-in process becomes much simpler for them. All they need to do is sign an NDA (if you've turned on the feature for your organization) and walk into an already setup meeting place.
Differentiate your Office Visitors from the rest.
You can't build a relationship with everybody that walks in the through the office front door. Every visitor who enters the building should be doing so for a specific reason. The host should either be expecting them for a meeting or should be prepared to accept a delivery. Right?
However, the general public posing as guests should be on your front desk staff's last priority. These office guests have no impact on your business whatsoever and should be dealt with separately after they've taken care of the official guests. These include those who came to the office to make requests, sell something, or ask for donations.
Having a streamlined badge system in place is the safest and easiest way to identify unwelcome visitors.
The rest you can automate via the visitor registration system. You can even automate the badge printing i.e when a visitor signs in, a badge will print with their name, the time & date, and their hosts' name and print out the badge with much effort. When you see someone without a badge, you can promptly take steps to determine if they're a welcome visitor. With Visitor Insights you can even see a real-time view of all your registered office visitors in the building. In case of a theft or emergency, you can quickly access the list of visitors on the premise.
---
These 3 steps were just 3 drops in the ocean of building robust relationships with your visitors. If the readers of this post have any other ways of building better relationships then do add it as a comment down below.
Also, if you are really interested in getting a Digital Visitor Management Software for your organization then click on the image below and fill up the form. We'll have our customer relationship executive team contact you immediately and work out on the perfect plan and pricing as per your organizational needs.