Skilled receptionist don't stay in the market for long and if you are looking to hire a receptionist then you better do it fast.
First, you need to identify the qualities you're looking for in a receptionist before starting your search for the director of first impressions. The front desk receptionist is one of the first contact visitors have with your company.  This makes it all the more important to have the right person with befitting receptionist qualities handling the job.
Let's dig in and look at the 3 Integral Qualities to look for in a receptionist before hiring them.
Professionalism
In the above video, we can see that the receptionist maintained her welcoming demeanor even under pressure and that's what professionalism is all about.
Of course, appearance and attitude play their part. However, the resistance to avoid breaking down when all hell breaks lose gives out a great deal about an individual's professional position.
Say your office phone starts ringing off the hook and your receptionist sends out an unpleasant tone under pressure. Who would call your business again? You might just lose a huge business deal, just because your receptionist couldn't stay handle stress.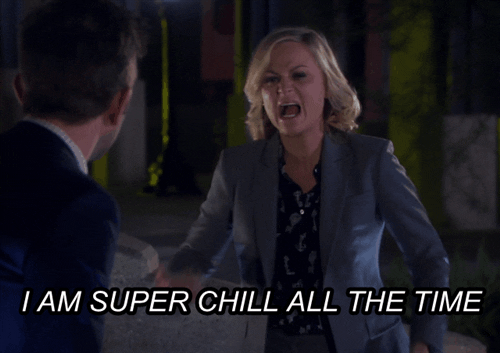 So how do you hire such a receptionist without taking a stress interview?
Firstly, screen for those who are truly interested in a receptionist role. If you are looking to hire a receptionist, with the right set of receptionist qualities, who won't give up under pressure, then search for their real inspiration. Do they really want to work as a receptionist or they are doing it to get a foot in your company?
You can do so by asking each candidate what they know about your company and listen carefully to how they respond.
If they are really in for the job, they would have done their homework. They would have at least a basic, if not a solid understanding of your business. This would also help them present a confident and capable first impression to your office visitors.
Secondly, screen for prospective receptionists who are personable and have a polished, welcoming demeanor. Go for their appearance and attitude this time. If they have been in this position for long, it will show.
Most importantly think about your business and how this position of a receptionist can best personify the image you wish to project.
Multitasking Capabilities
Many times receptionists have to juggle between multiple responsibilities simultaneously. They have to capture visitors information, manage call traffic, handle movement of materials, maintaining visitors book all while running an already busy reception area.
It becomes evident that every receptionist needs to exhibit certain multitasking capabilities if they wish to survive in a company.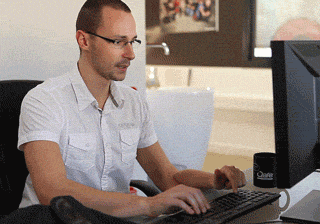 Not just this, in some companies the receptionist also assist the administrative staff with their duties. They are asked to assist the staff on special projects that require skills such as word processing, data entry, etc.
So your receptionist needs to be adept at managing multiple tasks without getting flustered.
Find out whether the candidate can multi-task by asking them to prioritize a list of several tasks throughout the day. You can then look for clues on how they are organized, detail-oriented, responsible and calm about tying up loose ends.
Technological Skillfulness
There is a need to retool yourself, and you should not expect to stop. People who do not spend five to 10 hours a week in online learning will obsolete themselves with the technology.
AT&T CEO – Randall Stephenson recently told this to The New York Times
A receptionist too, just like any other employee needs to learn and stay up-to-date with the latest technology. They need not be tech savvy but certain receptionist skills such as word processing and email handling are a must.
You can ask them about their technological prowess in terms of handling industry-specific software or tools. This should also give them an edge over other candidates.
The receptionist might often be asked for help with other general machines such as the copier. So their ability to master any new/additional technology as needed is vital.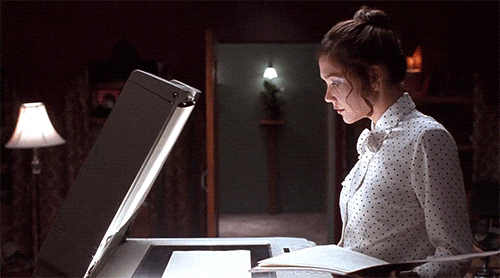 If you are looking to hire a receptionist then the more experience they have the better. You can even ask them ahead of the joining date to learn additional technical skills which would be required for the role in your organization. See how they respond to it.
Take away: There is a lot of mental/emotional strain resulting from adverse or demanding circumstances in the job of handling the front desk. If you are looking to hire a receptionist, then the perfect selection, the one with suitable receptionist qualities, would be one who can handle this rare tensity and come out strong.
When you finally do find that perfect someone, ask them to read – The Complete Guide for Greeting Office Visitors for a good primer on first impressions.
Note: While it's helpful to evaluate receptionists based on their abilities, be sure to give your new hire a chance to settle in. Even the best of them would need some time to adjust to the new office. Six weeks should be a reasonable amount of time to assess them.
Looking to hire a Digital Receptionist instead? Ara can multitask, technologically outperform their non-digital counterpart, and a lot more while maintaining a professional demeanor at all times.